TALK . SOLVE . ESCAPE
We Were Here Too

We Were Here Too is an online only, first-person cooperative adventure set in a fictional medieval castle.
The icy blizzard becomes unbearable. You and your friend got separated from the other two expeditioners in a fast-pacing, lethal snowstorm.
You continue shuffling through the snow, but notice you're merely walking in circles. Your final hour draws near and you are certain all hope is lost. Unexpectedly, you end up at a place you never thought you would find in Antarctica: A giant castle.
In We Were Here Too, the story revolves around the other expeditioners you were separated from in We Were Here.
The survivors find themselves in a drastically different scenario. One is trapped in what seems like a royal court, while the other finds themselves in an abandoned tomb.
Once again, all they have is a walkie-talkie, with a familiar voice on the other end.
Do you have what it takes to survive the castle… together with your friend?
@WeWereHereGame

Total Mayhem Games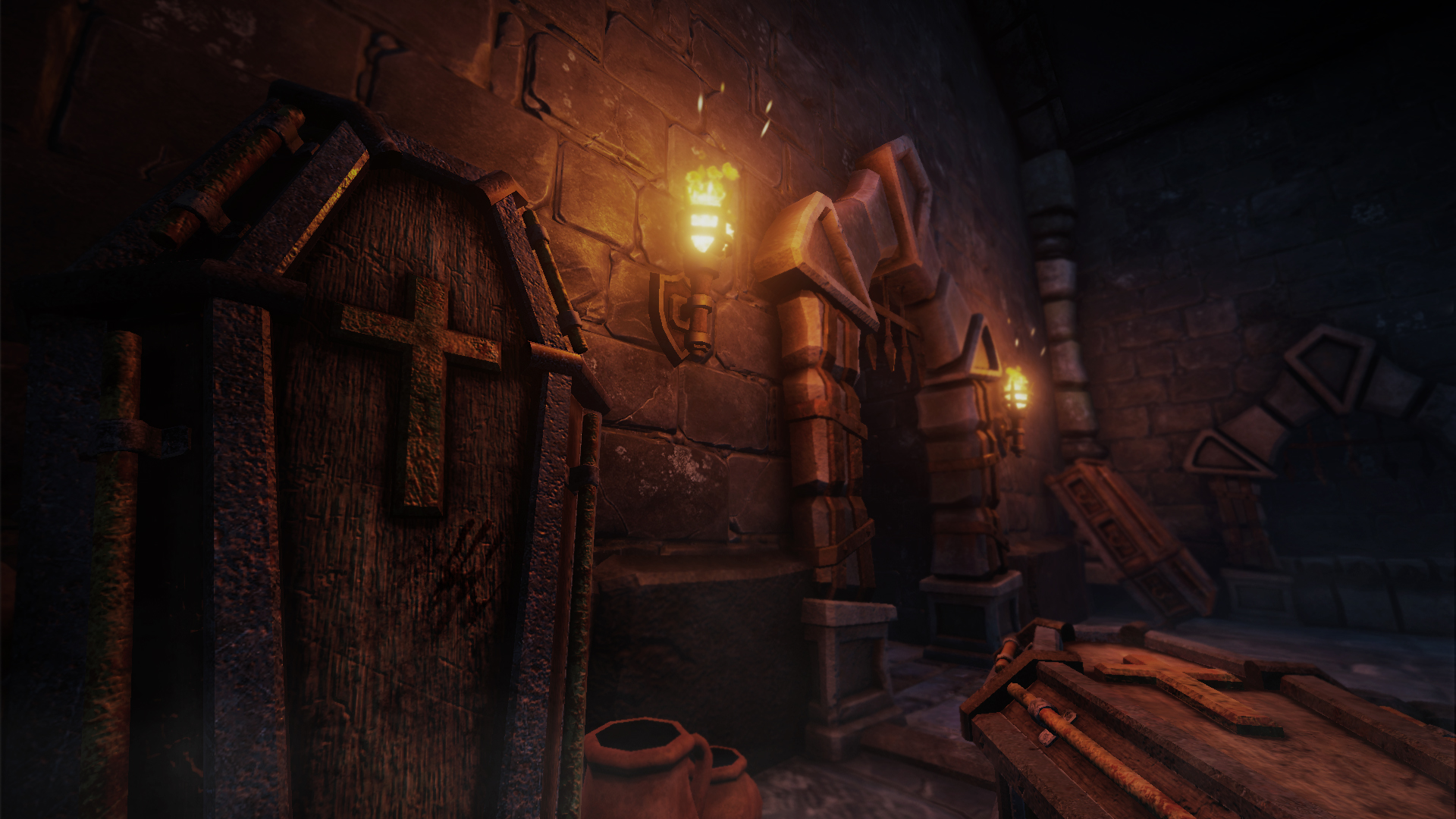 In 1536, there was a vivid kingdom, ruled by King Bartholomeus of Amber-Adelaide and his family.
It was the time of monarchs and the king made sure that was well known.
He ruled together with his wife, Queen Leonora and his two daughters, and got advice from his 4 generals, whose loyalty was questionable.
Then death drew a veil of melancholy through the halls of Castle Rock and made them colder than ever before.
In We Were Here Too, you and your partner go back to Castle Rock to rescue your friends from the quarters of the first general: Warden Brutus.
Dark secrets are unveiled when you enter the castle. Once a place of death, now the spirits of the lost ones return to their home and they make sure you won't leave the castle… alive.
Contact
info@totalmayhemgames.com
06-11530999
Veerhaven 7, 3016 CJ
Rotterdam, The Netherlands
Total Mayhem Games is a Rotterdam based indie game studio, which started as 15 students from the minor Game & Design and Development of the Dutch University of Applied Sciences. The team was a mix of art, design and development students which were apparently a great fit!
After working fulltime on producing 'We Were Here' in just 14 weeks, the game was received by the community with a 91% positivity rating and players were asking for more content. The team decided that they wanted to pursue their dream in making video games, and Total Mayhem Games was officially born. Now we strive to make more content and amazing games like We Were Here.