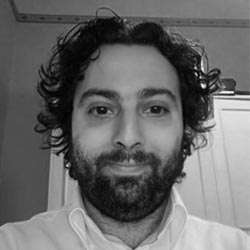 Edward Ullo
Edoardo Ullo, director and founder of IlVideogioco.comBorn in Palermo on June 6, 1977, a journalist since May 24, 2002, he began his career in the press by writing about sports for the Palermo editorial staff of La Sicilia in February 2000. Many collaborations and press offices during these years .
However, in September 2010 he returned to one of his everlasting loves: he founded IlVideogioco.com and 2 years later he registered it at the Palermo Court as an online journal. He loves retrogames (preferred platforms Olivetti Prodest PC 128, Commodore 64 and Amiga), role-playing games (action, Diablo, and classics), sports games and point and click graphic adventures. Arguing with fps, he is trying to make peace with poor results. Intrigued by managerial, managerial, RTS and indie productions.
The site's mission is to give a voice to everyone, but to everyone, including the characters themselves, but also to small developers.
---
Antonio Patti
Antonio Patti, PC collaborator, PlayStation 4, Xbox OneHe has two great passions in his heart: playing soccer and, above all, playing and talking about video games of every genre, time and origin.
Born in 1985, from the age of 4 and a half he was placed in front of a Commodore Amiga 1000. From that day a passion was born that is still alive and strong today. The more time passes, the more passion grows. Of course, a great desire to write and talk video games could not be an end in itself: first he started reading K-Games, then Pc Zeta, ending up with a decade-long reading of My Computer Games.
Since 2008, he has lent his knowledge and his passion to collaborating with several video game sites. Collaborates with Ilvideogioco.com since 2013.
---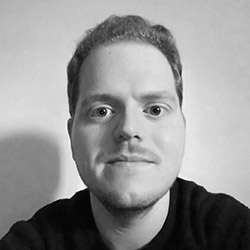 Giuseppe Filiti
Born in 1990, at the moment she is studying Languages ​​and Translation for International Relations and is actively working on various projects related to translation and linguistic mediation. The passion for the videogame medium was taken at the age of 6 thanks to the technology-loving father and owner of a Commodore 64, and since then he has never left it.Focused in particular on the world of Pc and Sony, it does not disdain titles from other platforms, especially if they belong to his favorite genres, such as shooters, role-playing games and survival horror. He firmly believes that video games have an incredible narrative potential that is still largely unexpressed, and he is an avid scholar of the correlation between story and video game in all its forms – even better if the latter come from the land of the Rising Sun.
Passionate about history, science fiction and in general about everything that is nerd, he has a habit of greedily devouring all the books on game design he can get his hands on, hoping to one day enter the field as a creator.