ABOUT THIS GAME
In Garden Paws you have inherited your grandparents farm as they set off to travel the world.
Work with Frank at the local construction shop to finish off the final touches on your new home.
Aid Frank and Mayor Wilson in building up the town so it may reach it's full potential.
In order to expand your home, and build up the nearby town, you're going to need coins.
What better way to earn those coins then by running a shop! Explore the islands and caves collecting everything from poop to flowers to sell to the local villagers.
Once you have some seeds you can dive into Farming, or many of the other activities on the islands including, Fishing, Mining and Questing.
Once you have some spare coin talk to Frank to commission new buildings, with each building bringing unique
Upgrades, Shops, Quests and possibly even New Areas to explore, you'll have plenty to keep you busy!

With each area that you explore there are new items to find, collect, sell and even wear.
Around every corner there is a chance to find hidden treasure, so you'll want to explore every chance you get.
Once the mining camp is built, commission the miners to clear up the rubble and open new mining caves.
Don't worry, there won't be any spirits to battle here, only geodes and other treasures to find.
Want to explore new areas? Take a boat ride over to Halloween Island in Fall. We have even more areas planned to launch, so stay tuned.

You don't have to go alone on this new adventure, invite up to three friends to join you online.
From shopkeeping to taming and exploring, everything is better with friends.
As the server host you can open your home to friends that will fully be able to interact in your world.
Host a public or private server to play with old friends or make new ones.

There are currently 8 characters to choose from, the Fox, Bunny, Bear, Dragon, Cat, Bird, Badger, and Chipmunk.
Each character has a unique appearance and over 20 skins to choose from.
Clothing items and more unique skins can be found in chests or through questing.
We currently have 70+ clothing items, to personalize your character further.

Found a flower or rock you think your customers will love?
Open your shop between 12:00 and 18:00 and watch the money roll in.
Upgrade your shop from a small single table stand to a large extravagant showstopper.
Personalize your shop with mannequins to show off your accessories and hats for sale.
There are currently 300+ items to sell in your shop.

Don't go too far, the townsfolk will need your help rebuilding their town, especially when a natural disaster strikes.
Help build up the town and local buildings introducing new quests, areas and items along the way.

Dig up seeds with flowers and vegetables in the wild or talk to Sammy the Seed Seller to purchase new seeds.
Use your hoe to till the soil, then make sure to water it every day until your crops are ready to harvest.
After a couple of days, harvest your crops and then cook them up or wrap them in a bouquet to sell in your shop.
Keep an eye out for those lovely rainy days, where you can spend your time doing other tasks without worrying about your crops withering away.

There is water everywhere! So it's no surprise that the villagers on these islands like to fish.
Whether it's dawn or dusk there is a large variety of fish to catch.
Don't want to spend your time fishing, set up some fish or shellfish traps and let them do the work.

What farm is complete without animals? Talk to Frank about building your first Chicken Coop.
Once it's built, with the help of the locals, learn how to raise Chicks and Calves.
Learn how to befriend the animals with their favourite foods, we hear rabbits love carrots.

Tired of selling boring sticks and stones? Use your crafting skills to create works of art fit for a king.
Make sure to upgrade your tools and equipment to unlock new recipes and blueprints.
Use your raw materials to craft chests, mannequins, bouquets, and furniture, with plenty more to come.

Need that last bit of energy to chop down a tree or water your crops?
Worry not, grill up a tasty fish or two and snack on them for an energy boosting treat.

Work with Frank at the local construction shop to upgrade the home your grandparents left you, when they set off to travel the world.
Want something bigger or in another location? Build some foundations and walls to build anything from a small fishing shack to a large castle!

In Garden Paws you'll have the opportunity to commission new buildings, seeing the world be constructed around you.
What we plan on adding throughout the Early Access:
Thanks to our Kickstarter designer tiers we have more characters, furniture and items coming!
Optional combat in a procedurally generated dungeon
An assistant to run your shop
An extensive cooking system, with over 10 crafting stations planned
More crafting options, including a Dye Station
Creative Mode
Legendary Animals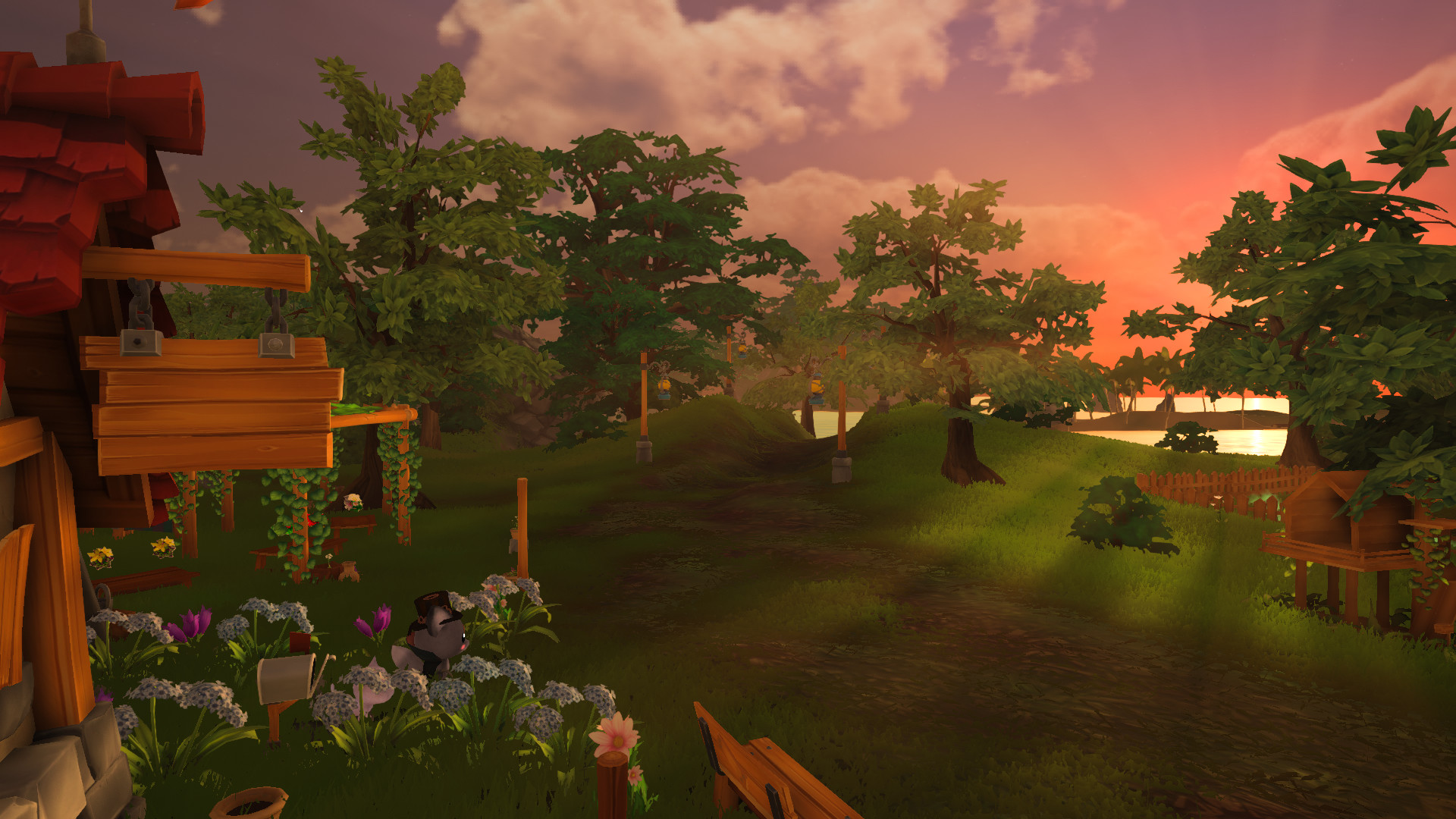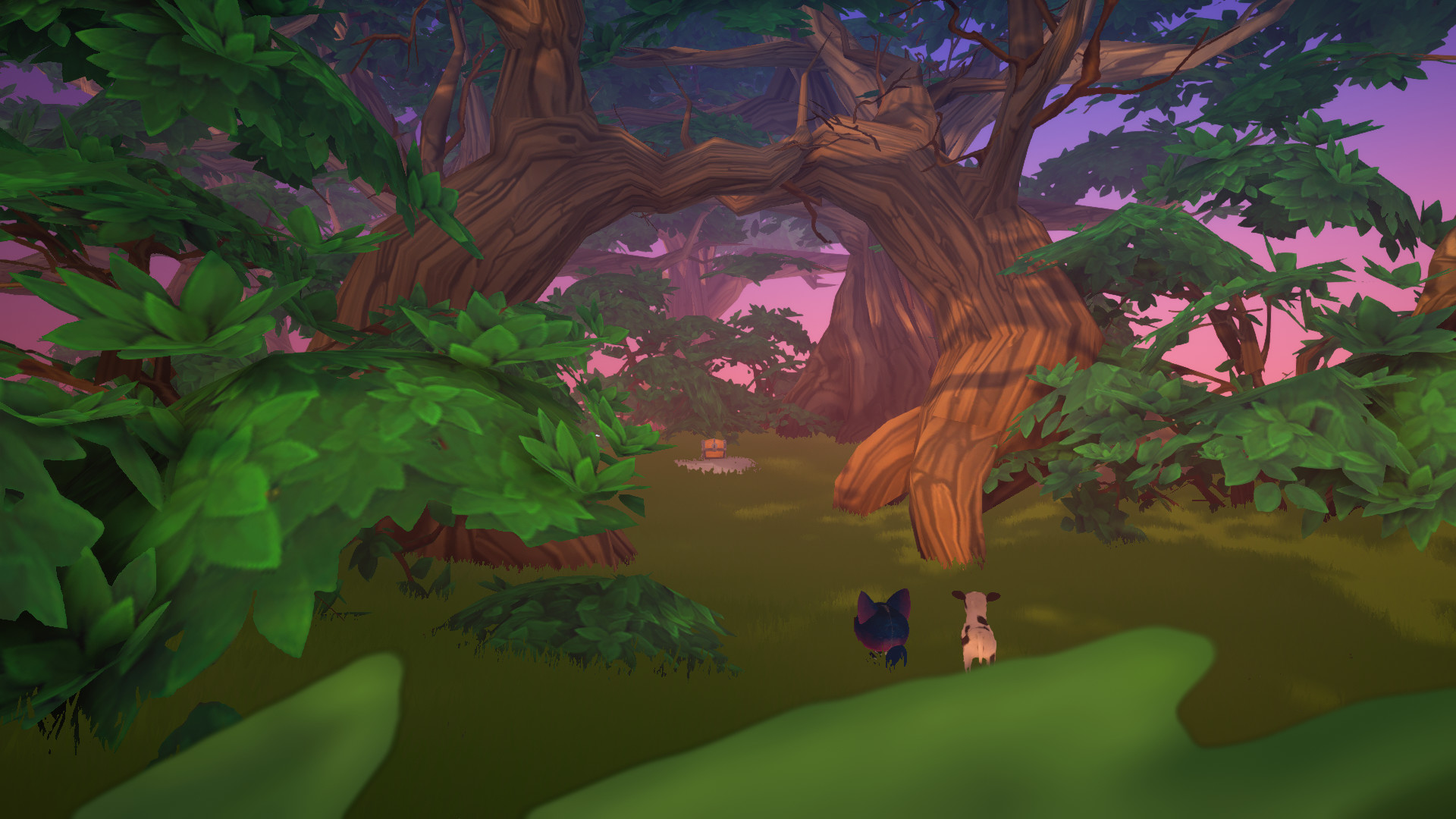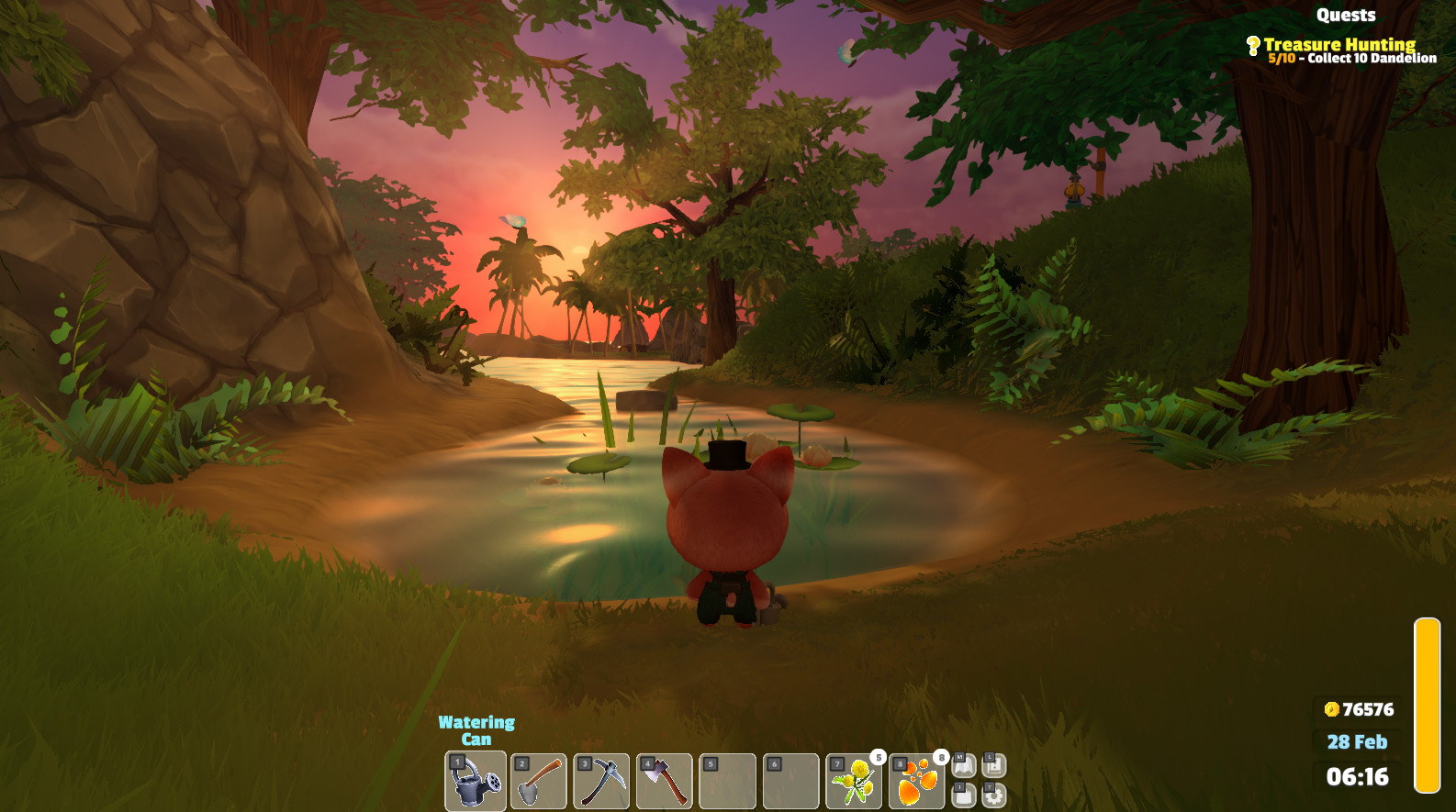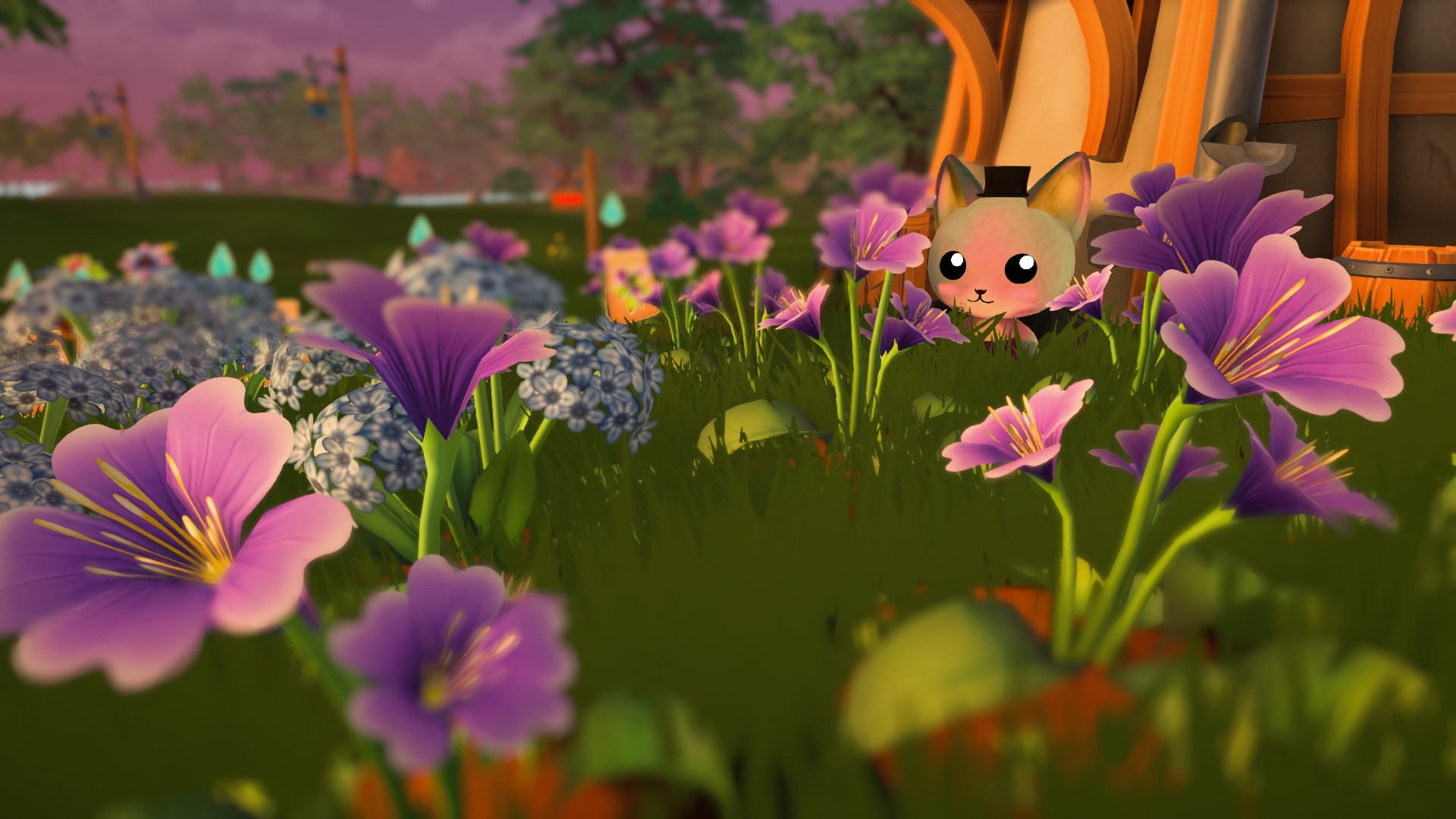 RELEASE DATE:
Dec 18, 2018
@GardenPawsGame
#gamedev #gaming #pc #kickstarter #pcgames #gamer #games #indiedev #NewGames #madewithunity