News Letter: http://bit.ly/empiresinruins
Factsheet
Developer:
Hammer
Based in Estonia
Release date:
Coming Fall 2018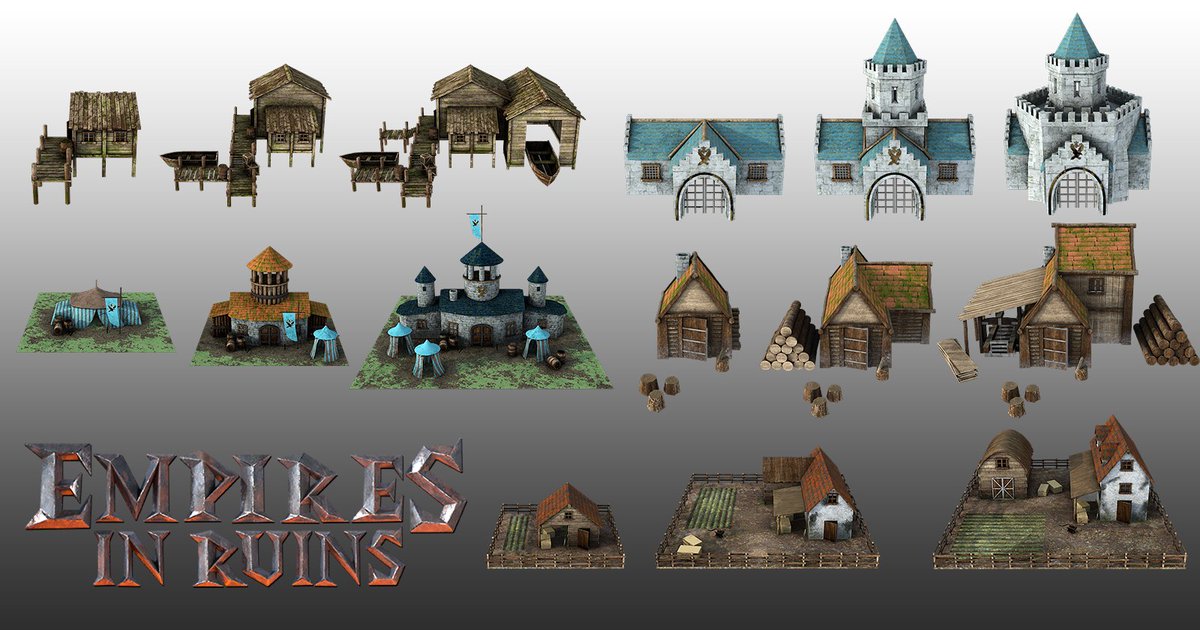 Description
Empires in Ruins is a Tower Defense game that remains faithful to the genre's strategy focus when it comes to combat, but embodies RTS and 4X elements with a rich lore and storyline where the player's decisions affect the game's progress.
History
It was five years ago in Tallinn, Estonia, during one of its coldest nights in years. Emiliano and George met at a bar where they tried to fight -37°C with the help of fermented barley juice.
It seemed to work when they also found out they were a programmer specialized in Graphical Programming and a 3D Artist. Some might have called it a great night out and about, but they thought it was the best setting to form a gaming studio.
Not long afterwards, the two started working on their first game; mainly as a learning and bonding experience.
A year and a half later they decided to take it to the next level. Although they started from scratch, with a new design based on a combination of research and experience, the core concept for Empires in Ruins was born. From that point on, the more they saw development evolve into something more concrete, the more time they invested to it.
Besides its detailed real time battle and turn based management mechanics, Empires in Ruins has a dark satirical depth that goes beyond winning a few maps and reaching an end game.
Taking place in the corrupt lands of Koth, where powers far greater than the individual reign, our unlikely hero, Sgt. Heimer, will have to overcome adversity to prove that greatness lies not in power, but the spirit one carries.
Features
A grim, disillusioned and black-humored plot.
Strategic/tactical map empire and campaign management.
Unexpected enemy features and surprises.
17 unique towers with special abilities and 5 other specialized buildings
More than 60 technologies to research and unlock to improve your defenses
Hire unique officers; assign them to govern your provinces to lead your defense posts and bolster their potential.
Play up to 26 maps with random unique events and special elements to interact with.
Choose among 3 levels of difficulty to claim improved rewards
About Hammer
Boilerplate
Development group based in Tallinn, Estonia. After a past as independent media developers (kinect,leap motion,touch screens, stereoscopics and autostereoscopics) we decided to step into our real passion : games.
More information
More information on Hammer, our logo & relevant media are available here.
---